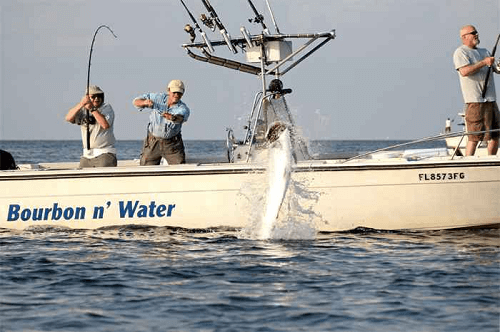 We have built our business on repeat customers, and we've done this by ensuring a great tarpon fishing experience.
We guarantee that if you don't hook up and fight the Silver King (these boys are tough to catch) we will take you again for free.
We stand behind our word. You can take your free trip at any time, or give it away to a friend.
We want to make your tarpon trip the most memorable fishing trip of your life,
and we hope you don't mind if we have as much fun as you do.